The Tree was somewhere, one time
West Texas to East Alabama. In a 48hr period the Tree saw 4 states, 1300 miles, and went from warm dry desert to cold wet snow and ice....all while never being any further north than Dallas, TX
Breaking Camp
We broke camp at 5 am, in the dark, so we could get our photographer to the airport on time. Lucky us! As we stumbled in the dark we realized our drive out of Big Bend would be staring at this amazing view watching the sun rise.
Dipping our roots in the Rio Grande
Nearly 1300 miles from home put us in this unusual situation of being one of the only trees around. But the sky was incredible!
Get Sprung
old stock rear spring vs. OME 2862. This gave the Tree 3" of lift and matched nicely to the 2" on the front.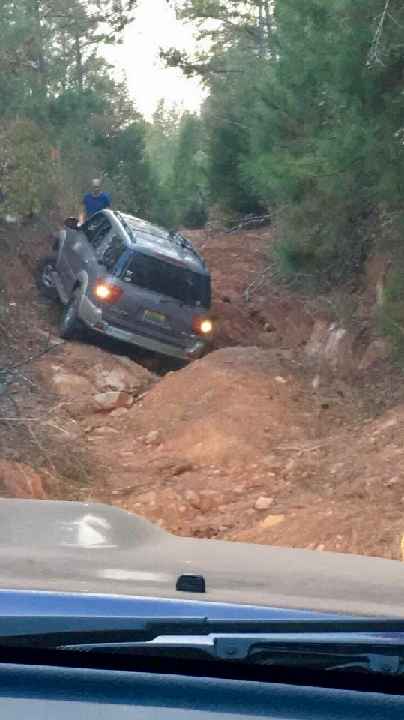 the test
I took a few of us from the Alabama Overland group out on some local trails and got to truly test the Tree's capability. This thing rocks! Unfortunately the GoPro was out of juice for this climb. I will say it took some strategic help but the Tree made this climb with out straps or winching. With open diffs and still running the stock rear suspension, I am impressed! Back to the open diff issue.....as soon as we crested the top, about 10 ft after this picture, we got stuck in sand, ha!
1st in the dirt
After we returned from our trip out west I finally got a chance to test out the 4wd. At this point I am impressed considering how large of a vehicle this is!
11,000 feet
This was just after we welcomed the Tree to the family. We threw on a spacer lift on the front so the 285 BFG KO2's would fit before hauling tail out west on our first big trip. We traversed 13 states and 4,300 miles in 6 days all while sporting the 'Cali-lean'. What a great trip!